Liquid Biocide
Description & Use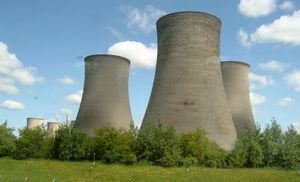 Broad spectrum biocide effective in the control of bacteria, algae and fungi including legionella pneumophila in open and closed cooling systems, humidification circuits.

Useful as part of dual alternating biocide treatment programme due to cleaning effect.

Readily biodegradable when diluted.

Non-foaming in water.

Easy to handle, economical to use.

Compatible with low levels of free chlorine or bromine as well as corrosion and scale inhibitor.
Specification
Appearance : Clear, pale green liquid.

Specific Gravity : 1.01 - 1.06.

pH @ 25 oC : 3.0 – 5.5.

Flash Point : Non-flammable.
(All values approximate)
Dosage, Feeding & Control
Mercy Cide 2810 is normally fed to provide an optimum microbiological treatment against formation of algae, fungi, and bacteria in open evaporative cooling towers.
Mercy Cide 2810 contains components that will remain active in the presence of chlorine and other halogens. This product should be used as a part of complete cooling water treatment programme to control corrosion, scale fouling and biological contamination.
Mercy Cide 2810 can be dosed manually and directly in the basin of the cooling towers where a good mixing and distribution is assured. The dosage of the product will depend on the system volume. The recommended dosage = 35 ppm.
Packaging
Mercy Cide 2810 is packaged in 25 kg and 200 kg plastic drums.
Safety & Handling
Mercy Cide 2810 is strong irritant to skin and eyes. Thus; it should be handled carefully.
The wearing of gloves and goggles is recommended.